Ryan D. Sparks, DMD
I am proud to be a native Oregonian who grew up in West Linn and graduated from West Linn High School. I went on to attend Oregon State University, where I met my amazing wife, Jenny. I truly enjoyed my four years at Oregon State University and I am a Beaver believer for life. After graduating, I completed my dental training at Oregon Health Science University School of Dentistry, earning my Doctor of Dental Medicine degree in 1999. My wife and I returned to Corvallis at that time to begin my dental practice.
We now have three wonderful children, Sam, Sophia, and Harrison. I love Corvallis, and it is a great place to raise a family. We are avid Oregon State University supporters, and we love hiking, camping, and other outdoor activities. I personally enjoy weight lifting, softball, basketball, traveling, reading, and most importantly, giving back to my community.
I am an active member in good standing of the American Dental Association (ADA), the Oregon Dental Association (ODA), the Southern Willamette Dental Society (SWDS), and the American Academy of Implant Dentistry (AAID). I am also a member and Fellow of the Academy of General Dentistry (FAGD).
Meet Our Team
Our friendly and experienced team at the office of Ryan D. Sparks, DMD is highly trained and dedicated to helping you achieve great oral health in a family-friendly, upbeat, and comfortable environment. We strive to provide you with outstanding care, and work hard to promote integrity and honesty in our practice, and community. We invite you to call us today at 541-754-9322 to make your appointment with our dentist and learn more about dental care in Corvallis, Oregon. We are always happy to help you!
Sanna – Insurance Coordinator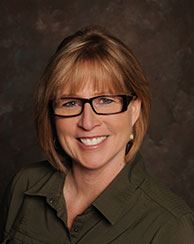 I am so excited to have just joined Dr. Ryan D. Sparks's dental team in February of 2016. I have 20 years of front office experience in the dental field. My husband and I live in Albany with our two sons. I enjoy being active in our church, gardening, cooking, kayaking, and hiking.
Lisa – Treatment Coordinator
I have been in the dental field for many years. I have been working in our dental office since March 1988. I started as a dental assistant and am now the treatment coordinator.
I enjoy spending as much time as I can with my two daughters, who are in college. My husband and I like outdoor activities, lots of sun, and working out together at the gym.
Katrina – Financial Coordinator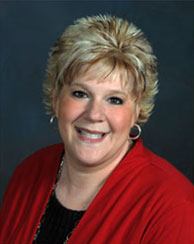 I have worked in the dental field for 23 years and joined Dr. Ryan D. Sparks's office in May of 2012. I really enjoy working with such a great team! I have been married to my husband, Jim, for 25 years, and together we have three wonderful children. In my spare time, I enjoy watching my kids play sports, camping, and trips to the beach.
Cindy – Dental Hygienist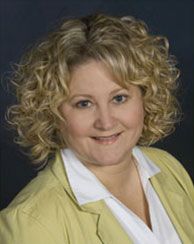 I have been a dental hygienist in the Corvallis area for several years. I took a few years off to stay home with my two children. When I decided to return to work, I applied here and was hired by Dr. Ryan D. Sparks in September 2006. I truly love working here.
I live in Philomath with my husband Jay, son Chase, and daughter Paige. We enjoy camping and Beaver football. After running my kids from activity to activity, I might find time for my hobby, beading, which I am passionate about. I enjoy making bracelets, earrings, and necklaces.
Tiffany – Dental Hygienist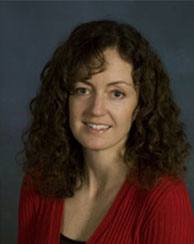 I graduated from Northern Arizona University in 1996. I moved to Corvallis in 1999 and have been working at this practice ever since. I have three very active boys! In between their sporting events, we enjoy camping and snowboarding as a family. I love trail running and I am hoping to plan more backpacking trips in the future.
Wendy – Dental Hygienist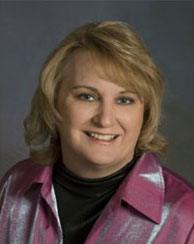 I have been a dental hygienist for many years, and I have been working at this practice since February 1992. I have really enjoyed getting to know my patients and watching their children grow.
I am married, and we have two grown daughters who both live in Portland. I have one grandson. I enjoy spending time in the city with our daughters and our grandson. I also like outdoor activities such as boating, camping, playing with our dog, decorating, and flower arranging.
Susie – Dental Assistant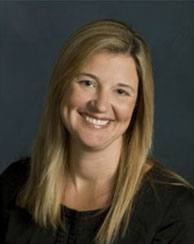 I have been part of our dental team since February 2007. I enjoy making people smile.
My husband is a pastor in Corvallis. We have three children. I enjoy running, outdoor activities, and sunshine!
Cassie – Dental Assistant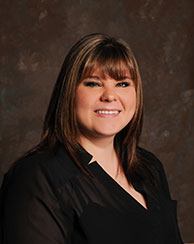 I grew up on the coast in the small town of Toledo. I graduated from the dental assisting program at LBCC. I joined Dr. Ryan D. Sparks's team in the fall of 2015. In my spare time, I enjoy baking and being outdoors.
Carla – Dental Assistant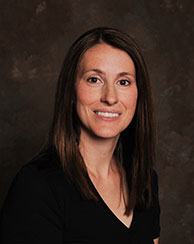 I have been part of our dental team since August 2005 as a certified dental assistant. I obtained my education at Linn Benton Community College. I enjoy my volunteer work with Northwest Medical Teams.
My husband and I enjoy riding horses, hunting, and fishing together.